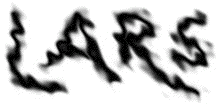 WELCOME TO MY HOMEPAGE
Hello everybody. My name is Lars Christensen and this is my corner of the web. I've had this page for a long time and most of you know that I don't update it much, but I've changed it to include several things that I've been doing lately. On the right you see some of my activities divided into categories. Just poke around and you can see some of what I do.
I always say that it is under construction, but that really means that there just isn't much reason for me to update it hardly ever. Some of this is porbably pretty out of date. Some of it I haven't changed on purpose, just because I like the way it looks and I may as well not delete it until I have something better to replace it with. Be forgiving. Also, please ignore the obnoxious ads on this page. That's what you get for free.